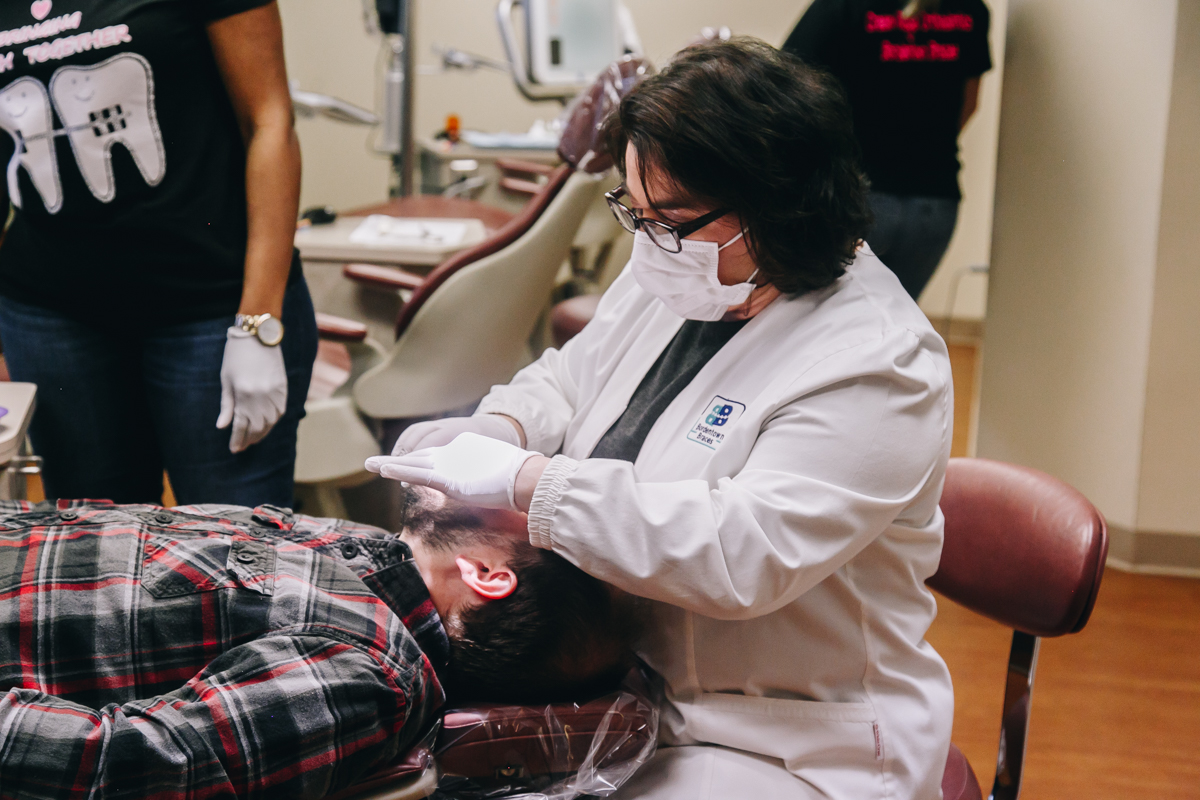 7 Markers of a Trustworthy Pediatric Dentist
Finding a pediatric dentist to help your child with their oral health concerns can be a stressful experience at first. It would be best if you had someone willing to work with your child and keep them comfortable during their appointment.
Finding a bad dentist for your child can affect how they perceive dental visits. For example, if you go to a dentist that makes your child uncomfortable, they're likely to carry this discomfort throughout their lives.
Please continue reading to learn the seven markers of a trustworthy pediatric dentist. In addition, we'll discuss the best time to visit a pediatric dentist.
Ask Your Friends And Family
If you have friends or family with children, you should ask which pediatric dentists they prefer. Your friends and family are most likely to be honest with you about their experiences so that you can have an enjoyable pediatric dentist. So, if the people you know visit a dentist that wasn't good for their kids, they're likely to be outspoken about it.
When you ask your friends and family about pediatric dentists, you should ask them which aspects of dentistry they enjoy. They could enjoy the pediatric dentist's bedside manner, decor, or general attitude.
Excellent Online Reviews
Most people go online to negatively review a bad experience and warn others. So, if you look up your dental office and notice tons of positive reviews, this is a great sign. When there are very few complaints about a pediatric dentist, you're likely to have a good experience.
You want your child to have the best dental office experience possible to encourage them to continue visits as they age. If they don't have a negative preconception about dentists growing up, they will have an easier time scheduling a visit as an adult.
Bedside manner matters a lot when it comes to pediatric dentistry. Your child needs a dentist that's willing to comfort them while they're stressed out. If you have a pediatric dentist that gets easily agitated, your child will remember this experience.
Look For A Clean Pediatric Dental Office
The cleanliness of a pediatric dental office can say a lot about their practice. You want a dental office that prioritizes a clean atmosphere so that you know your child receives excellent care for their teeth. If a dental office looks cluttered and disorganized, you may want to schedule an appointment with a different Pediatric dentist.
A pediatric dentist's salary can vary a ton based on the cleanliness of the dental office. So, if you're a pediatric dentist looking to increase your salary, you should prioritize a clean workplace. Otherwise, people could leave bad reviews for your practice and feel uncomfortable during their dental visits.
Understand Your City
Another thing you need to look out for when finding a pediatric dentist is finding an office and a safe part of town. If you go to a Pediatric dentist in a bad part of town, you're unlikely to have a good experience. If you're new to the city you live in, you should look around and learn more about the place you live in to find the best child dentist in your area.
Communicate With Your Kid's Dentist
The best way to have a pleasant dental office experience for your child is to communicate with your kid's dentist. If you don't communicate your concerns and ask important questions during your visit, it can be hard for your dentist to provide great care. Don't be afraid to ask questions about treatment procedures for your child so that you can take good care of them at home.
During your kid's dental appointment, have a list of questions ready so you don't forget any points. You should also ask if they have any brochures that you can look at regarding the treatment your child needs to go through. Most dental offices keep brochures on their hands for popular treatments so that people can feel confident about the procedure.
Speak With Your Kids
You need to talk with your children to give them a good experience at the dental office. Before your visit, ask your kid if they have any concerns or anxiety regarding the appointment. Children often feel uncomfortable in scenarios they're not used to, so you should reassure your child before the visit that everything will be fine.
After the appointment, talk with your child about how they feel and inform them about their treatment. If you don't tell your child critical things about their treatment plan, this could breed distrust for the dentist's office. However, you must be mindful about what you say to ensure you don't scare them away from treatment either.
Observe The Office Design
One thing that separates pediatric dental offices from adult dental offices is the interior design. Many pediatric dentists offer a play area for children to relax before and after their appointment. When your children can play, it will give their minds off the appointment and allow them to relax before entering the office.
When To Find A Pediatric Dentist
If you're wondering when do permanent teeth come in, the answer is that they develop between the ages of six and seven. Many people don't visit a dental office until the permanent teeth grow in, but you can visit a pediatric dentist beforehand if you prefer. The sooner you treat your child's dental concerns, the fewer problems they'll have as their mouth develops.
Final Thoughts
Dental pediatrics can treat your kid's teeth so that they have a comfortable experience as their oral cavity grows. It would be best to visit a dentist once every six months, so your child gets used to regular appointments and carries on his behavior throughout adulthood. Children who don't go to the dentist regularly are unlikely to schedule appointments often when they grow up.
Prepare a list of questions to ask your pediatric dentist so that you can take great care of your child's dental hygiene. The more questions you ask, the more likely you will avoid serious dental problems.