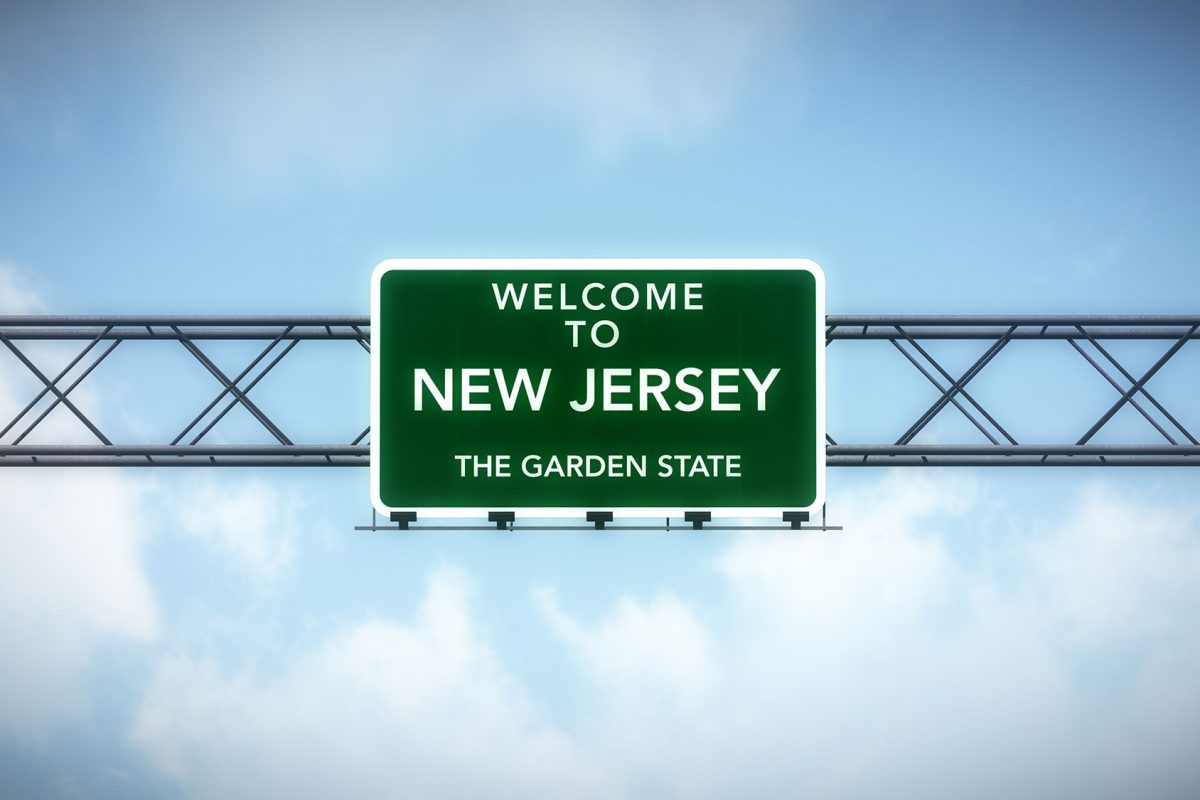 Looking For Braces in Central Jersey? Here's Why You Should Consider Bordentown Braces
Do you need braces in central Jersey? There are many reasons why you should go to us, Bordentown Braces! We have caring staff and wonderful customer service.
Plus, Bordentown Braces customizes every treatment to you and uses the newest technology to make sure you are getting the best orthodontics care possible. There are so many reasons why we are the place to go for quality braces in central NJ! Here's why you should consider us:
We Specialize in Orthodontics
Searching for an orthodontist can be overwhelming, but if you're looking for braces in central Jersey, Bordentown Braces is the best place to go to.
Dr. Yana V. Newman specializes in the field of orthodontics- she completed an extensive 3-year post-doctoral orthodontic residency program in Philadelphia at the Albert Einstein Medical Center. Plus, she has completed 4 years of college, 4 years of dental school, and 1 year of general practice residency.
Dr. Newman is a qualified and educated individual who knows exactly what treatments you will need. She is a specialist in orthodontics and a caring person- you will have nothing to worry about during your visit.
At Bordentown Orthodontics, we make sure that our patients are well-taken care of. We will evaluate your situation and make a decision on which treatment plan is best. And since we are specialists in orthodontics, we offer a wide variety of procedures based on your situation.
Whether it's Invisalign for minor corrections, traditional braces, or even orthodontic surgery for the most severe cases, we can be able to help. We will ensure that your situation is taken care of for as long as possible. For any questions, concerns, or emergencies – we will be there for you in just one phone call.
If you are looking for braces near Robbinsville, NJ, we have an orthodontic staff that cares.
All Treatment Plans are Customized
If you need to find a specific treatment plan, this orthodontist in Trenton, NJ has your back. Every patient has different needs, so Bordentown Braces will customize treatment plans to fit you personally.
All procedures and technology used during treatments are clinically proven, and more advanced than many other orthodontics centers. Our main goal is to let out your beautiful smile, and we know a treatment plan catered to you that will work the best.
With this comes the ability to easily schedule your appointments. We know that fitting appointments into an already busy schedule is tough, so we offer a variety of appointment times for your convenience.
We also offer virtual visits in case you won't be able to make it to the office. This used to be an impossible task. Yet, thanks to the changes made by COVID-19, we now have the technology and the infrastructure to make it happen.
This will be used for routine checkups and similar treatment services. If you have an emergency, you will need to visit the office. Otherwise, a virtual visit may be a good fit for your custom treatment plan.
We do our best to make sure that your needs are met for the duration of your treatment. No patient here is treated like a number. They are a name and a face.
And no one who wants braces in Allentown, NJ to be identified any different.
We Have an Amazing Staff
At Bordentown Braces we pride ourselves on excellent customer service. Every team member that you meet wants to provide you with the best care and orthodontics experience in central NJ.
Many of the staff members have been a part of the practice for many years. They work hard to create a pleasant environment for your visits, and you can always expect amazing customer service and great results from them. Everyone at Bordentown Braces wants to make you smile!
Our staff can answer questions if you have them. If they are related to your treatment, we can relay them to the orthodontist. You'll be able to get a quick response almost every time.
Even better, we will help you out with any concerns you may have. Especially if you are getting treatment with braces near Hamilton, NJ. Our staff knows every patient by name.
We'll know about your treatment plan. Plus, we know that you and other patients share the same goal – to have a straighter, healthier smile. It's no wonder why we are one of the more highly rated orthodontic offices in Central New Jersey.
We go above and beyond to help our patients. And we will do our best not to miss a beat.
We Use the Latest Technology
Our office is equipped with the best and latest orthodontics technology. This includes the iTero digital scanner and digital x-rays, which help efficiently plan out your treatment before it begins. These scanners also produce high-quality images while releasing lower amounts of radiation than other types of x-rays.
It is also important to note that all of our equipment and tools are cleaned regularly. Everything in the office is sterilized top to bottom, and checked by a third party, so you can stay safe and healthy.
In today's modern age, we use this kind of technology to make every orthodontic treatment simple. And yes, we make sure that no treatment is painful. There are plenty of technological developments for those looking for braces in Central New Jersey.
We use different technological procedures such as Propel accelerated orthodontics. If you need something like Invisalign, we use the proper technology needed to create impressions and 3D models to make your appliances fit like a glove. We make sure everything is precise, on-target, and a good fit for your orthodontic needs. Orthodontic treatments have certainly come a long way. And this may be the perfect time for you and your child to experience orthodontic treatments like never before. Our office has the technology to ensure that every treatment will be successful, regardless of condition.
We Offer the Best Braces for Kids
Choosing braces for kids can be tough, sometimes they may even fight you on it. However, Bordentown Braces is the best pediatric orthodontist in central Jersey. Our contests and prizes for good dental hygiene may also catch your child's interest.
Early treatment with kids is necessary to catch potential dental problems, which could become more problematic later on. Our team works hard to make braces for kids a painless and comfortable process. They also strive to make the office a comfortable and nonthreatening place for kids.
Many kids enjoy picking the color of their braces bands. We offer tons of band colors for kids to be creative and express themselves. Your child will enjoy decorating their smile with their favorite colors!
Such options for braces near Hamilton Station, NJ will be plentiful for your child. They'll enjoy having this many options for as long as their treatment process lasts. Even though the average age for braces is around 10 to 14, we welcome patients younger than this age range to our office.
You may have been brought here for a referral from a pediatric or family dentist. We will evaluate your child to see if they are a candidate for braces. We will do our best to make sure they get the treatment they need while they are able to express themselves in the best way possible.
We also have invisible braces for kids who want treatment, but don't want to feel embarrassed about wearing them.
We Offer Affordable Treatments
As a patient, any visit to a practice can have you worrying about the bill. At Bordentown Braces, we will work with you to figure out your best payment options based on your financial situation. We accept many insurance plans and will assist you in getting the most from your treatment.
You should know that working on your teeth is a great investment- you will always have your perfect smile to show off! Financial needs should not stand between you and your dream smile.
We offer interest-free payment options, in-house payment plans with little to no down payment, and are willing to work with you on extended payments. We also accept many different forms of payment and can set up monthly automatic plans.
We can make an affordable treatment plan to fit your budget. You can rest assured that Bordentown Braces will offer you the best deals for braces in central Jersey.
No one – whether it's a child, teen, or adult should have to be denied orthodontic care because of issues with payment. At Bordentown Braces, we believe that every issue can be corrected with the right treatment. The best thing no one can put a price on is a healthy smile.
If you have any questions or concerns about payment during any appointment with us, we'll be happy to help. The last thing you ever want to do is be saddled with a pile of bills due to an orthodontic treatment. Just remember, we have plenty of options for you to choose from.
We'll make sure that you or your child still get the treatments needed while making a plan to make it more affordable.
You can be Confident Taking Care of Your Braces
After getting your braces on, your orthodontist will explain all the small details to you- what foods to avoid, how to take care of your braces, and how to effectively clean them. Plus, what other gear you may need, such as a retainer, and how to use them.
You can be confident that you are getting the best information on braces care possible. If you feel like something went wrong with your braces at home, contacting us for a quick response is easy. We will let you know what steps to take or get everything fixed up nicely for you if the need arises.
Their staff is caring and only want to provide you with the best possible orthodontics service there is.
Our orthodontists and staff will make sure that your treatment lasts from start to finish. All without any issues along the way. We are confident that your smile will be straighter and healthier. As long as you take the best care of them and continue to practice good oral hygiene, your orthodontic treatment will be more than effective.
We guarantee that as long as you do your part to take care of your braces (and your teeth as a whole), we'll make sure your treatment will be the best choice you've ever made.
So, if You're Looking for Braces in Central Jersey…
There are many reasons to consider us, Bordentown Braces! We are specialized in orthodontics, customize your treatment plan, have an amazing staff, and work well with kids. We also offer affordable treatment options and give you all the information you need to be confident in taking care of your braces. In short, we are the best office to visit in central NJ for braces! Our customer service is wonderful and we pride ourselves in treating you like family- we want to uncover your best smile! Stop by or give us a call today.
You can call us during normal business hours at 609-291-8555. You can also leave us a message after hours for any questions. We have two offices in Bordentown, NJ and Cream Ridge, NJ all ready to serve you and your orthodontic needs.
You can visit our Bordentown office located on 231 Crosswicks Rd, Suite 9 Bordentown, NJ 08505. We look forward to seeing you soon for any orthodontic treatment you may need. Don't hesitate – give us a call today and we'll be happy to help.