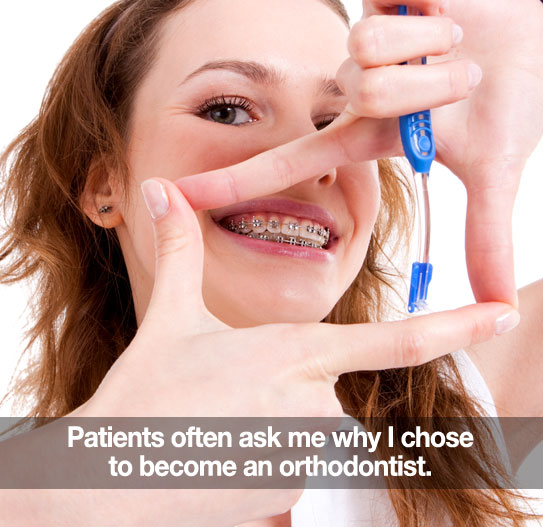 What Dr. Yana Newman Loves Most About Being An Orthodontist
WE RECENTLY ASKED DR. NEWMAN a few questions about her career. Here are her answers – thought you'd find them interesting!
How old were you, and what made you decide you wanted to become an orthodontist?
"I decided I wanted to become an orthodontist during my last year in dental school. I had an opportunity to observe an orthodontic office and loved what I saw. The patients were happy, there were no needles, the process was painless and the atmosphere in the office was fun and lively. When I completed dental school, I was doing a general dental residency program and worked for an orthodontist part-time. I absolutely fell in love with the profession and knew that it was the specialty for me!"
Where did you attend school and how long have you been practicing?
"I completed 4 years of college at Binghamton University, followed by 4 years of dental school at The University at Buffalo School of Dental Medicine. After completing dental school I practiced 1 year of general dentistry during my general dentistry residency at Newark Beth Israel Medical Center in Newark, NJ. Then I completed an additional 3 years of orthodontic specialty training at Albert Einstein Medical Center in Philadelphia, PA. I have been practicing orthodontics exclusively for the last 12 years."
What advice would you give to a young person considering a career in orthodontics?
"I think orthodontics is one of the best professions that you could pick. However, it takes a great deal of dedication and determination to get to the point of becoming an orthodontist. Even though, it took 12 years of schooling after completing high school, the time did go fast. Most importantly, I would advise working hard in school, keeping your focus and also making time for friends and family. It's important to have fun and take breaks along the way, otherwise the workload becomes daunting."
What is one thing you find most satisfying about being an dentist?
"I love seeing the changes in my patients when their smile improves. I love the self-confidence and happiness in my patients when they like the way they look. Treating children and adolescent patients, I get to see them grow up and change over the years. I find that my adult patients are so much happier after having had orthodontic treatment. They have wanted to improve their smile for years and after completing treatment they are so happy. And the best of all I enjoy my patients reaction the day the braces come off and they look in the mirror for the first time!!!"
We hope you've enjoyed getting to know Dr. Newman better! And, as always, THANKS for being our valued patients and friends!
Do you have a question for Dr. Newman?
Please include it as a comment below! She will answer it right away. Thanks!