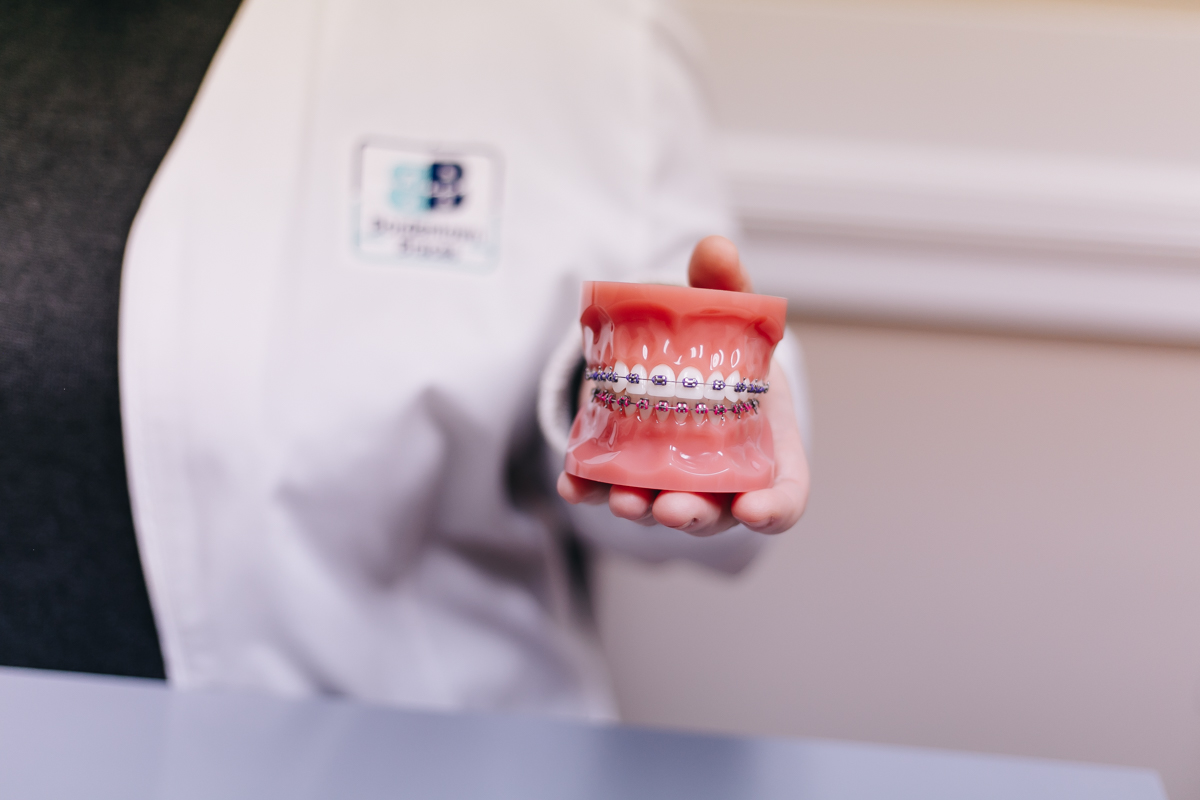 Why Bordentown Braces is the Best Place to Get Braces in NJ
If you and your family's well-being, treatment, and finances are at the top of your priority list, then you'll make no mistake by choosing Bordentown Braces. Bordentown Braces is made up of a highly skilled team with your best interest at the forefront of their mind. From the equipment, they use to the affordable treatment options, your health, safety, and comfortability is their primary goal.
Services a Wide Territory
Bordentown Braces provides braces for the entirety of Central NJ. This includes Bordentown, Cream Ridge, Wrightstown, Fort Dix Army Base, McGuire Air Force Base, Jacobstown, Jackson, Millstone, Freehold, Browns Mills, Jobstown, Cookstown, Pemberton, New Hanover, North Hanover, Columbus, Roebling, Florence, Hamilton, Hamilton Square, New Egypt, Allentown, Robbinsville and Upper Freehold, NJ. They are the largest provider of braces for NJ!
Highly Skilled from Top to Bottom
Dr. Newman attended the Buffalo School of Dental Medicine to become a board-certified specialist in orthodontics. She is also a member of the orthodontic teaching school at Albert Einstein Medical center. With credentials like these, you can be assured that your teeth are in the best hands.
Not only is she already highly credentialed, but she continues to expand her education and training to offer the most highly personalized care for you and your family. She is also a member of the American Association of Orthodontists, New Jersey Association of Orthodontists, New Jersey Dental Association, and other highly esteemed Dental associations.
When searching for an orthodontist, especially for children, you need to make sure they are highly skilled and continue to improve these skills. This is what makes Dr. Newman an excellent choice for you and your family.
Besides Dr. Newman's accomplishments and skills, the team and staff at Bordentown Braces are also incredibly talented. The team is made up of six incredibly skilled professionals who assist during treatment, manage the office, and give patients the best dental office visits they've ever received.
Comfortability and Convivence is Top Priority
The staff at Bordentown Braces knows that you and your family have a hectic schedule. This is why early morning as well as late afternoon appointments, are offered throughout the entire week. Are you a new patient? At Bordentown Braces, you can start treatment the same day as your consultation! No more waiting weeks on end to get an appointment for a troublesome condition.
At Bordentown Braces, you can be assured that you'll understand your treatment plan completely. The staff takes the time to answer any questions you have and gives updates as you make it through treatment. Dr. Newman and the team at Bordentown Braces are committed to making sure you are comfortable throughout the entire treatment process, from start to finish.
To better assist you, questions such as these will be answered on your first complimentary consultation:
Is there a condition that needs to be addressed by the orthodontics?
What treatment do you need to correct any issues?
How long does the treatment take?
How much will the treatment cost?
Are there payment options?
And if you have more questions, those will be answered too! You can be assured that you will have a clear understanding of your treatment process. You won't have to worry about being left in the dark about hidden fees or abrupt procedures.
Modern Technology and Strict Sterilization Procedures
The staff at Bordentown Braces has an eye for detail. This eye for detail comes in handy when sterilizing instruments and equipment. All equipment is closely monitored by a third party to make sure the instruments are as clean as possible for you. Your health and safety are at the top of the priority list.
You can be confident that all the equipment is clean and safe and you can also be assured that it is the most up to date technology. Bordentown Braces takes pride in using modern technology to treat patients. They know that this is the best route to ensure that you receive long-lasting and comfortable care.
Advance equipment used includes:
iTero Scanner
Propel Accelerated Orthodontics
Invisalign
Surgical Orthodontics
Have you ever wondered what a 3D copy of your mouth and jaws would look like? Well, the iTerro scanner does just that! After being transmitted to the computer, the model can be rotated so that Dr. Newman and the staff can show you your results before you even begin treatment.
Are you concerned about how long it may take for your teeth to shift into their proper alignment? Bordentown Braces uses Propel accelerated orthodontics to increase the speed of this shift. They do this by stimulating the alveolar bone with micro-osteoperforations, also called MOPs. This stimulation increases how fast teeth shift, so you can finish your treatment quicker than you ever imagined.
Another advanced method of braces is Invisalign. It's a popular option among teens and professionals, mainly because they are clear and a lot less noticeable than their metal counterparts. Invisalign allows you to have a treatment plan that applies consistent and gentle pressure.
Lastly, Bordentown Braces offers surgical orthodontics to correct jaw misalignment by surgically moving them into the correct place. The jaws eventually heal into their proper position and become comfortable for you. You won't have to worry about taking months off from school and work. Patients typically return to their everyday lives in two weeks.
After the surgery is performed, you'll also be able to get your teeth and jaws fine-tuned to correct any minor problems you're having.
Affordable Treatment
A lot of the time, people skip out on dental care, not because they think they don't need it, but because it's expensive. Bordentown Braces allows you to have affordable payment options that fit your financial needs so you can get the care you need. They accept most insurance plans too!
Conclusion
Getting braces can be a hassle. To ease some stress, choose the best place to get braces in Central Jersey. Bordentown Braces! You'll feel thoroughly cared for, get excellent results and treatment options, and be able to do it at a reasonable price. Bordentown Braces should be your only option for getting braces in NJ.