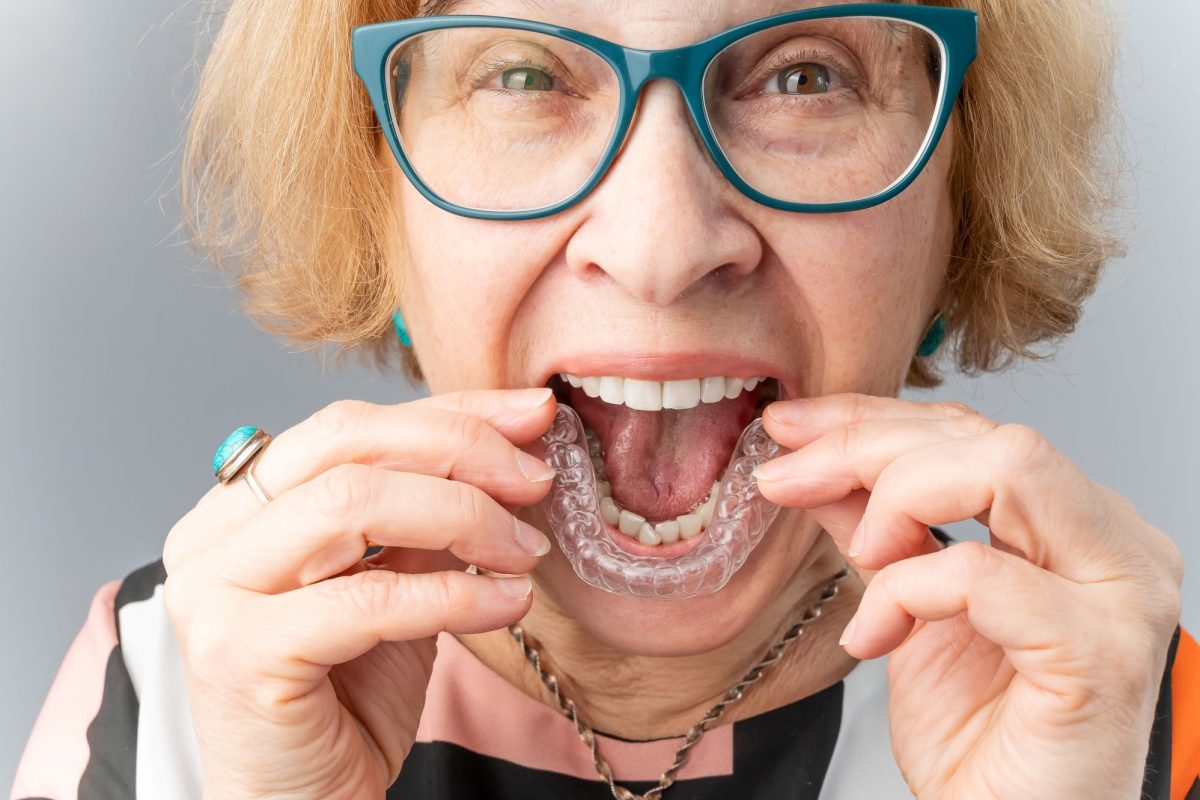 What to Know About Orthodontics for Seniors Ages 65+
Many people associate orthodontic care with teenagers, but everybody, including senior citizens, could benefit from these procedures. Orthodontics for seniors 65 plus is not as common as many believe. It's never too late to work on getting a healthy and happy smile.
If you're looking for a place that gives braises to adults over 50, you don't need to worry. While many people wonder, "when is it too late to get braces?" The answer is that the orthodontist can provide braces to patients whenever necessary. There is no age limit.
Please continue reading to learn everything you need about orthodontics for seniors and whether or not it's a good idea. Our guide will tell you all of the basic information you need about how braces can impact your life as you age.
Common Reasons Seniors Visit an Orthodontist
If you're a senior citizen interested in visiting an orthodontist, you're not alone. This practice is becoming more common than many people realize for the following reasons.
Some people don't have the opportunity to get braces at a younger age: Unfortunately, there are plenty of situations where people can't afford to get braces until they're older. However, as long as you have a full set of teeth, you can reap the benefits of getting braces.
Gum disease becomes a larger risk after age 65: When you visit a dentist or orthodontist often as a senior citizen, you don't have to worry as much about gum disease. In addition, people who seek dental care as they get older can fight off these problems longer.
Dry mouth is a huge issue for seniors taking plenty of medication: one of the downsides of getting older is needing more medication to get through the day. Unfortunately, one of the biggest side effects many medications have is dry mouth. You can visit a dentist for assistance with this problem.
Orthodontics for seniors is a great way for people to stay comfortable as they age. You don't need to sacrifice your comfort and smile during your golden age.
You're Never Too Old to Feel Confident
Many people over the age of 65 are missing a few teeth. Even though this is a common problem, there can be some social stigma surrounding this that affects your confidence. Fortunately, one of the most popular orthodontics for seniors is advanced restorative implants that will help you feel confident enough to smile again.
Are you having trouble with your dental hygiene due to mobility issues? Consider getting an electric toothbrush instead of a manual to make caring for your oral health easier. There are also attachments you can add to your toothbrush so you can feel confident about the cleanliness of your mouth.
90% of dental implant patients who've worn dentures in the past feel like the implants were worthwhile and are willing to go through the process again if necessary. That should tell you how much your confidence can impact your lifestyle. Don't let your age get in the way of how you feel about yourself and your smile.
Braces For Seniors Ages 65+
Are you wondering when it's too late to get braces? Although many senior citizens lose their teeth as they age, some don't deal with this problem. If you have a full set of teeth but are unsatisfied with their appearance, it's not too late to get braces. Talk to your orthodontist before going through this process to ensure that braces after age 65 are a good option for your situation.
If you find yourself wondering, "should I get braces?" The answer might be a resounding yes. Braces for adults over 50 are becoming more commonplace, and there's no shame. You should feel confident about the appearance of your teeth regardless of your age.
How Common Are Braces for Seniors?
The only reason braces aren't extremely common among seniors is that many people have them when they're younger or lose their teeth as they age. However, the number of seniors getting braces increases yearly as this treatment becomes readily available for more people.
Some people don't have the opportunity to get this procedure done when they're younger and don't lose their teeth when they're older. Now, it's time to sit back and wonder, "where can I get braces for older adults near me?" and you'll be happy to know that we can assist you with this procedure.
How To Find an Orthodontist for Seniors
Before you find orthodontics for seniors, you need to review your insurance information and your budget. There are some procedures that insurance won't cover, and you want to visit an orthodontist that's covered by your policy. However, the good news is that most orthodontists, unless they're in Pediatrics, will serve as seniors and older adults.
Contact your dental insurance provider
Ask about your coverage and procedures that are exempt
Review your financial information
Ask your insurance provider for a list of dental providers in your area
Research the dental providers
Call a professional you feel comfortable with
If you haven't gone to a dentist in a while there's no need to worry. They will walk you through the process of getting orthodontic treatment as an older adult. You can also ask which treatments they suggest for your situation. You could set an example for other seniors to show them that it's not too late to feel good about yourself.
Final Thoughts
Are you an older adult looking for a reliable dentist to take care of your orthodontic treatment? Look no further. Our team can help you find the best treatment and procedures possible to resolve what you're looking for. Whether you're looking for a cosmetic procedure or a medical procedure, we specialize in both options.
It would be best to visit for a consultation before setting your heart on a specific procedure. A professional will let you know if that procedure would work and if there's anything that gets in the way of you receiving the desired treatment.