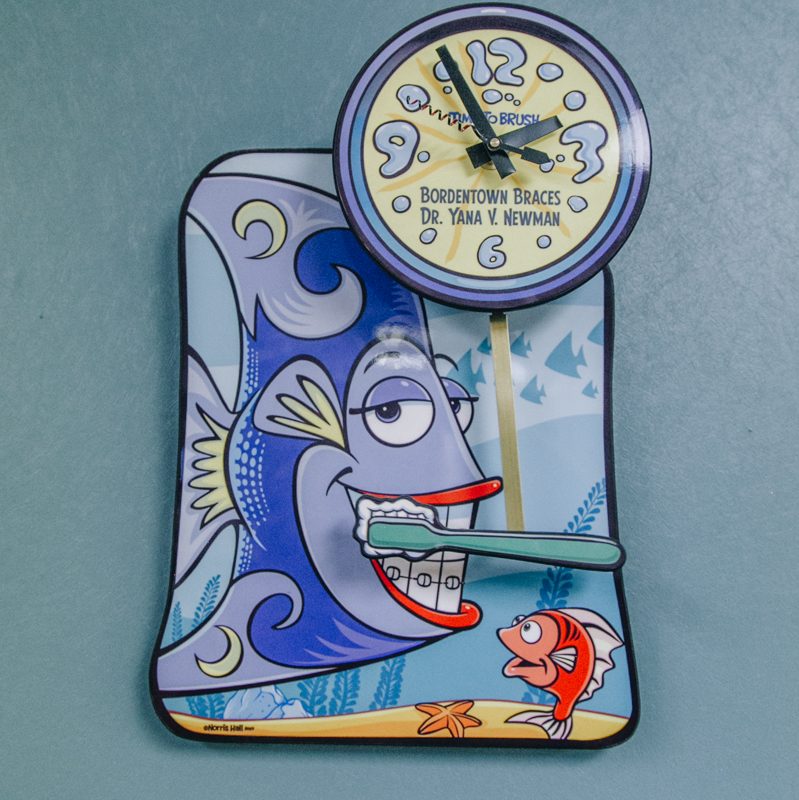 Why Now is the Best Time To Get Invisalign for Teenagers
Most adults who had braces as adolescents have the same memories of wires, metal, and colored bands. Now, thanks to advancements and technology there are other options. Today's brackets and wires are sleeker and less noticeable than those of the past. But there is a treatment that doesn't use any wires at all.
If you have a teenager facing braces you've likely heard the term Invisalign. Invisalign for teenagers is a coveted option for a lot of reasons, but mainly their ability to be invisible. Which, frankly, teenagers adore.
While not everyone will be a great candidate for Invisalign, we can definitely discuss your candidacy for Invisalign in Central New Jersey. Let's take a look at why now is the best time to get Invisalign for your teenager.
The Sooner you Start, The Sooner it Ends
What's the biggest reason why NOW is the perfect time to get your teen started on Invisalign? It's simple. The sooner you get started, the sooner your teenager is done with their Invisalign treatment plan.
Treatment times typically average between 6-15 months. So get the ball rolling now and imagine how good you and your teen will feel 6 months from now.
Teenagers LOVE a Good Confidence Boost
Remember being a teenager? No doubt, it can be challenging. Invisalign gives teenagers a huge confidence boost on two levels. First, they get to avoid the cons of traditional braces. Without the wires, brackets, and bands, no one will even have to know they have Invisalign.
Secondly, the outcome is straighter teeth! Teens love a good confidence boost, and we don't blame them. Why not get that straight-smile confidence boost without a mouthful of metal?
Invisalign Can Avoid Some of the Discomforts of Traditional Braces
Discomfort from wires and brackets can be some of the biggest problems with braces. There are solutions and coping methods, however. Wax is often used to cover problem areas. But Invisalign gets rid of the need to problem solve at all.
Traditional braces can also cause discomfort from mouthguards while playing sports. Invisalign fixes this problem too. Many teenagers also have a hard time playing the instruments they love because the discomfort is too intrusive. Getting Invisalign now insures your teen can keep up with all the activities they currently love, without any additional discomfort from their treatment.
With Invisalign, there's no need to stop doing the activities that your teen loves, or have pain and discomfort while doing them.
Invisalign is Compatible with the Social Lives of Teenagers
Teenagers are social creatures. Most of the aspects of their social lives also involve photographs. Prom, sports competitions, senior photo sessions, school concerts— imagine your teen getting to enjoy all of these things (and the photos that will inevitably go with them) with invisible braces.
With Invisalign, you'll look back at your child's smiling memories, instead of photos of trying to hide the treatment in their mouth. It's a small detail that makes a huge difference both for you and your teen.
Teenagers love to Eat
Maybe you and your grocery bill have noticed just how much teenagers love to eat. That fact alone makes now a great time to get your teen started on Invisalign. One big bummer after getting traditional braces is the food restrictions that immediately go into place. Teens are banned from sticky candies, hard foods, popcorn, corn on the cob —essentially, ALL of the good stuff.
With Invisalign, your teen will enjoy their regular diet without restrictions even during their treatment. Your teen can't break a bracket when there are no brackets. So keep eating, teens! And parents, keep making those frequent trips to the grocery store.
Your Teen Will Benefit from Fewer Visits
Let's face it, life was busy before your child was a teenager. But now that you're juggling your own schedule along with their school, work, and social calendar; scheduling appointments can feel nearly impossible.
Luckily, getting Invisalign now will help ease that strain. With Invisalign, your teenager will be due back in the office every 8-10 weeks for a check-up. That will certainly give you some wiggle room as you continue to juggle those complicated schedules.
Teenagers are Forgetful, with Invisalign that is OK
Ok, we know, teenagers are forgetful, and you might be worried. But you shouldn't be. For starters, Invisalign had the foresight to create blue dots on each set of aligners. Why? Because they fade with use. So if your teenager isn't actually wearing the aligners according to their plan, you and the orthodontist will be able to easily tell.
But we know what you're thinking, what happens when they lose a set of aligners? Not to worry! The Invisalign program is full of grace. Your teen is allowed 6 replacement aligners as part of their program.
So You're Convinced, What Else Do You Need to Know?
It sounds pretty perfect, right? And now is the perfect time to get started. Here are a few more tidbits of information to know as you and your teen get started on this invisible journey:
The amount of aligners vary, but usually falls between 18-30 per treatment
Invisalign isn't an instant fix, but teeth will move gradually every few weeks
Invisalign can be used for crossbites, underbites, and overbite
It can also correct spacing issues or overcrowding
At Bordentown Braces, you don't even have to worry about messy impressions. All of our impressions are done on a 3D machine
You can also get a free consultation just by making a call. We are excited to meet you and your teenager!
Conclusion
Now is the time for Invisalign! Bordentown is so excited you're considering Invisalign in Columbus, New Jersey. We'd love to take this journey with you. We can start with a consultation for Invisalign in our Hamilton Square office. Let's take a look at your teen's teeth and determine candidacy for a straighter, happier smile with Invisalign. We love getting to tell teenagers YES to a great smile!