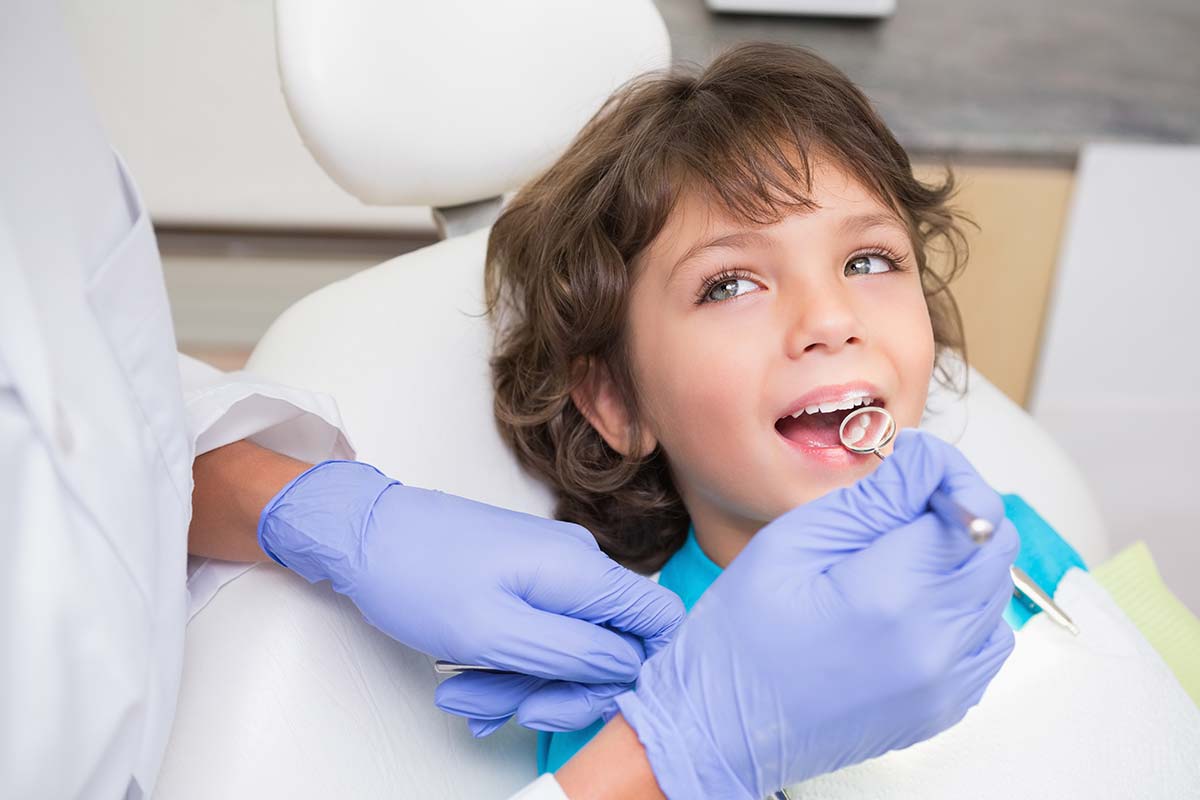 7 Top Reasons to Choose a Pediatric Orthodontist in NJ Over a Dentist
Are you looking for a pediatric orthodontist in NJ? If you are, then you have found the right place! Our team at Bordentown Braces specializes in giving orthodontics treatments to kids. When your child reaches seven, you want to bring them to an orthodontist, not a dentist.
Do you know the differences between the two? If not, be sure to keep reading to learn more! You will be able to tell how these two professionals differ, so you know who to bring your child to visit when.
1. An Orthodontist is a Specialized Dentist
Dentists can not do everything an orthodontist can. Dentists are still doctors who take care of your oral health, but orthodontists focus on making sure a patient's jaw and teeth are aligned correctly. They are experienced in using braces and palatal expanders for treatment.
When your young one reaches seven it is essential that you make an orthodontist appointment for them. The pediatric orthodontist will determine if their jaw and teeth are settling in correctly. If your child needs kids' braces, then they can provide the treatment.
Dentists can not provide orthodontics treatment, including braces or Invisalign in NJ. This is because orthodontists spent more studying to perform more procedures. They study the alignment of the jaw and teeth extensively.
To summarize, an orthodontist is qualified to do everything a dentist can, but can do more in a specialized field.
2. You Need Early Steps
As we mentioned above, several dental professionals recommend that children are examined by an orthodontist around the age of seven. They will determine whether that child needs orthodontic treatment, such as braces.
This step is very important to take early with a child's oral health. Children's teeth and jaws are doing a lot of growing and changing around this age. By identifying issues early, the orthodontist will significantly decrease the problems that come with it.
By catching oral problems at such a young age, they will be less costly to fix. We hope you consider our team for the job! Our pediatric orthodontist in NJ is very experienced in working with young kids, which helps them feel much more comfortable while they are in our practice.
3. Your Dentist Suggested Us
Good pediatric dentists will realize when an oral issue is outside of their area of expertise. They may recommend you visit a pediatric orthodontist. When a dentist does this, they are ensuring that your child is receiving specialized care and the best possible treatments for their oral conditions.
If your pediatric dentist recommends that your child visit an orthodontist, it is important to listen! They probably spotted something that could become an even bigger problem if left untreated or have other concerns.
Our pediatric orthodontic team can provide everything your child needs to get their oral health back on track.
4. To Prevent Misalignment
Misalignment in the mouth can be very costly to fix. It can include out-of-place teeth or jawbones, which can be expensive to treat. Not only does this impact a child's dental health, but misalignment can also negatively affect their self-esteem.
Improperly set teeth can cause many health risks later and also can be the root of speech impediments or oral infection. Our pediatric orthodontist will spend time considering all aspects of your child's dental health. That way, we can fix misalignment issues before they become too expensive.
5. You Need More Than Healthy Gums
Our pediatric team is trained to assist your child with all aspects of their dental health. We will ensure that your child has healthy teeth, gums and that everything is aligned correctly.
We understand that good dental care is not just making sure your gums and teeth are healthy. Misaligned teeth can cause several issues and even pain, which can worsen if they are not aligned properly.
We have all the experience needed to understand your child's unique oral health and are confident that we can provide them with the best pediatric orthodontic care available.
6. Additional Training
A pediatric orthodontist will also receive additional training to work with children. They usually spend two to three years learning about child psychology and how our teeth and jaws develop. This additional training makes a pediatric orthodontist more experienced.
If you want to ensure your child is getting the best oral health care, then you should consider a pediatric orthodontist when they reach seven. That way, you can be reassured that the orthodontist can provide them with care tailored to their needs.
A pediatric orthodontist will know exactly what signs to look out for. They will be able to tell if there will be jaw issues or misalignment in the future and correct them before they become a significant problem.
7. More Experience With Kids
Our pediatric orthodontists have plenty more experience with younger kids. Many work exclusively with children, allowing them to gain experience working with infants, young kids, and children who have special needs. They can assist with building good oral hygiene habits and provide you with advice unique to assist your child.
Overall, a pediatric orthodontist is going to have much more experience working with children than a dentist. They are trained to give young kids the best health care, but also enjoy helping children stay on the path of good oral health. Contact us first next time you need an orthodontist in Central NJ.
Our Practice is the Right Fit for You
If your child needs pediatric orthodontic treatment, we encourage you to make an appointment with us. We have helped many children with their oral health and smiles, leading them to more self-esteem. Our team is committed to giving your young ones the best possible care in the state.
So, next time you need a pediatric orthodontist in Allentown, NJ, be sure to give us a call! We would love to be the practice that you choose for your child. We have many years of experience working with them and can provide care unique to their needs.