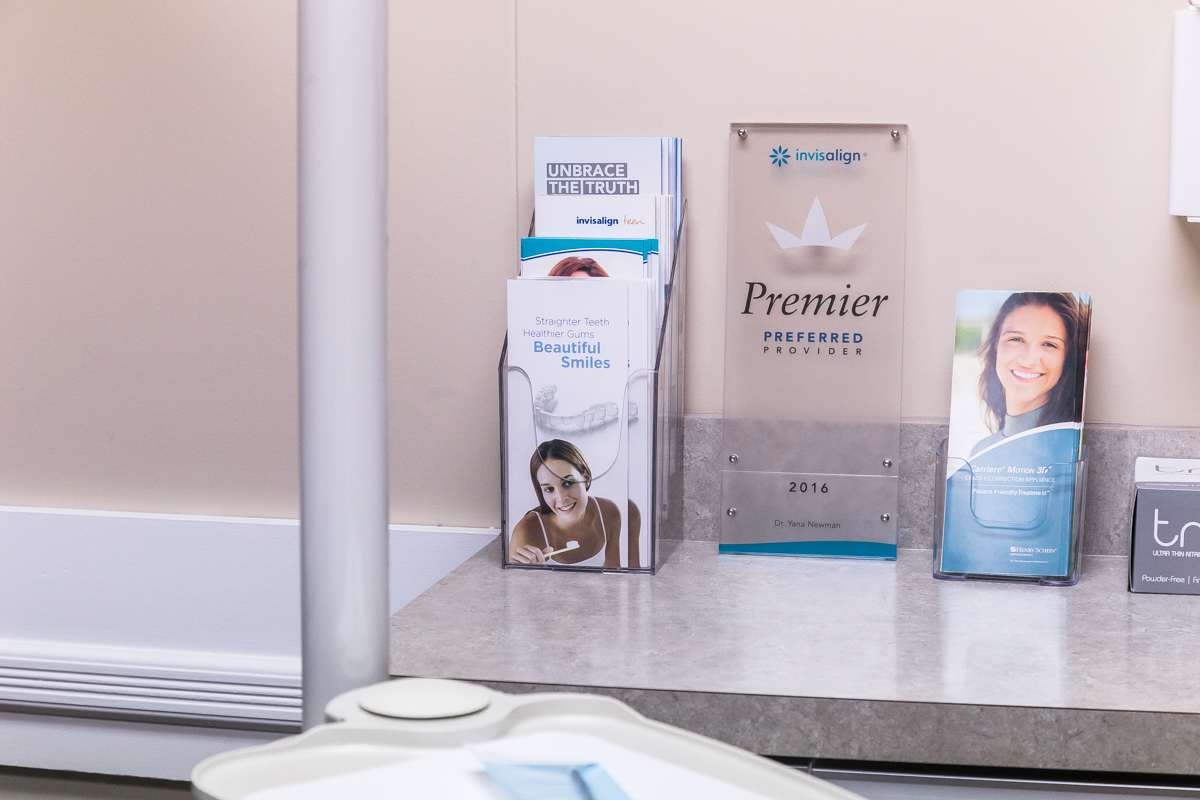 Why Is Bordentown Braces One of the Top Providers of Invisalign in Central NJ?
Do you need to find Invisalign in Central NJ? You should schedule an appointment with us! We would love to have you. You should know that we are one of the top providers in the area- we can make the process smooth and convenient for you.
All of our patients have been excited to see the results after wearing them. These are the reasons why you can trust us to do an excellent job of straightening out your teeth with these clear aligners.
We are Experienced
Dr. Yana Newman has experience using Invisalign in many different patients- each facing different oral issues and challenges. She has seen it all and will certainly know what the best approach to aligning your teeth will be.
Our practice has treated thousands of patients using Invisalign, so you can be certain they have the experience to help you too. Many of our patients are kids, so if you are looking for a quality pediatric orthodontist, you can be assured that we can help your child get their best smile.
We Want to Make You Smile
A smile that you have confidence in can do wonders in many aspects of your life. A set of healthy teeth can even raise your self-esteem and ensure that the rest of your body stays healthy as well.
We care about our patients and are committed to them- we really do want to see you smile! We only use the best technology when preparing your Invisalign treatment, so you know you are getting the best quality aligners you can. They will be sure to properly align your teeth quickly and efficiently.
You can be confident that we will always work hard towards bringing you your perfect smile.
We Use the Latest Tech
We always use the newest technology to make your experience with us great. Our technology makes the treatment efficient and smoother for you, so be sure to check it out when you come to the office.
We start by checking your teeth and giving you an x-ray. We use the iTero scanner to quickly make an accurate 3D model of your teeth. From there, we can make a plan for you based on your oral situation. This technology allows us to always create unique sets of aligners.
This technology works fast and is more accurate than making molds, so your day will not be too interrupted. If you are wanting to find Invisalign in Hamilton Square NJ, then be sure to contact us.
Our Appointments are Shorter
Because we use this technology for making you Invisalign, our appointment times are shorter. Plus, they are less frequent, because we can send you your clear aligners through the mail. If you are busy and do not have a lot of time to spend at our office, we understand and want to help keep the appointment short.
We Work with You One on One
When you visit our practice, you get a one on one experience with our orthodontists. Not every office can offer you that. Doing this gives more opportunities to ask us questions and can help put your mind at ease during treatment.
We always treat our patients like family! If you need Invisalign from Hamilton NJ, be sure to call us. We enjoy hearing from our patients and would love to set you up with clear aligners. We always want to make the process as simple and convenient for you as we can.
We Offer Invisalign Teen
Our Invisalign specialists in Central NJ offer Invisalign Teen. This version of the popular clear aligners is designed for teenagers who need braces but do not want them to be obvious.
In the past, many teens would try to avoid the orthodontist office so there would be no chance of them getting braces. However, now you can get Invisalign- there are no brackets, wires, or anything else metal involved.
Our pediatric orthodontist is experienced in working with these clear aligners and knows how to make the process easy for any teenager. Our team is encouraging and will help you every step of the way to your dream smile! Just because you are nervous about the wires does not mean you need to miss out on straighter teeth.
We Offer Virtual Visits
This is more important now than it has been in the past, we offer virtual treatments. You can send us pictures of your teeth and will let you know what kind of treatments we can provide to help you with your oral problems.
This feature is also great if you encounter an orthodontic emergency and are unsure of what you need to do next. We want to always be there for our patients and this is just another way that we can make ourselves available to you.
Our virtual visit process only takes you a couple of minutes, but could result in you having amazing changes in your teeth! Since we can also mail you your aligners, this is another way we are working to keep our patients healthy and safe at home.
Be sure that you contact us soon if you want Invisalign in Columbus NJ.
Conclusion
Those are the reasons why Bordentown Braces is one of the top providers of Invisalign in Central NJ! You can be assured that we will always do our best to make the treatment convenient for you and are dedicated to getting you that perfect smile.
We have experienced orthodontists on our team who know how to use the latest technology to get you fitted for your first set of Invisalign aligners. The process is quick and using the iTerro, we do not need to put any goop into your mouth to plan your treatment.
If you are searching for an easy way to straighten your teeth at home, be sure to contact us. We would love to help get you started on the journey to your best smile!