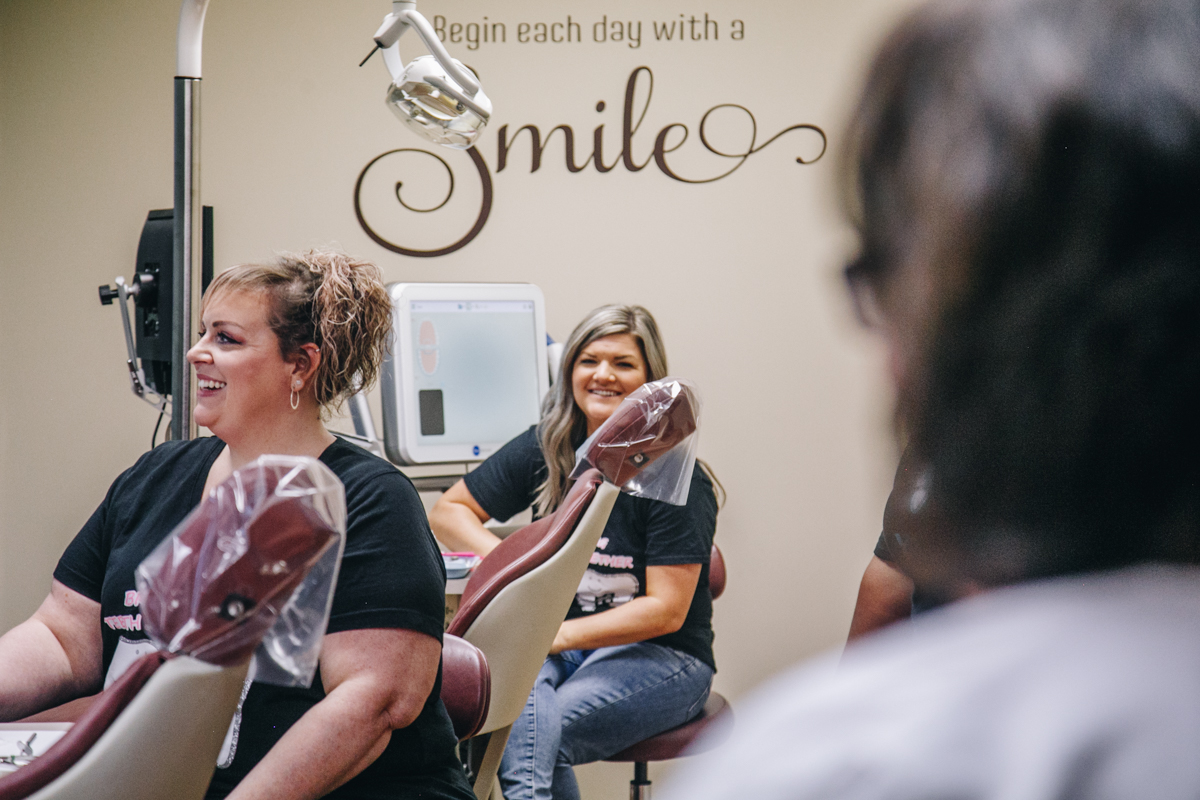 4 Reasons Bordentown Braces is the Best Orthodontist in Central NJ
When you are looking for the best orthodontist for you, or even the best orthodontist in NJ, there are many features to consider. How educated and experienced is the orthodontist? Is the staff friendly and knowledgeable? Does the office use modern technology to ensure you get the highest quality treatment? Are there multiple options for treatment available?
When you visit Bordentown Braces, you will be able to receive quality orthodontic care from an experienced professional and her skilled staff in a high-tech office. We are the best orthodontist in Central NJ for four main reasons: Dr. Newman, our team, our modern technology, and the broad range of treatments available.
1. Dr. Newman
Dr. Yana V. Newman is a highly skilled professional and a Board Certified specialist in orthodontics. She takes pride in offering professional but friendly care that helps you feel relaxed and comfortable while receiving treatment. She attended the Buffalo School of Dental Medicine and is a current member of the orthodontic teaching staff at Albert Einstein Medical Center.
Dr. Newman stands out from other orthodontists by offering highly personalized care and continuing her education and training. She regularly attends continuing education courses and also takes advantage of new innovations and technology to offer the best orthodontic treatment available. Plus, she is an active member of many professional organizations like the American Association of Orthodontists, American Board of Orthodontics, New Jersey Association of Orthodontists, Middle Atlantic Society of Orthodontists, American Dental Association, New Jersey Dental Association, and Monmouth-Ocean County Dental Society.
2. The Team
Having a skilled orthodontist is important, but the best office will also have excellent staff. At Bordentown braces, we feature a team of six skilled professionals who provide assistance during treatment, help manage the office, and ensure our patients have great visits.
Many of our staff members also remain up to date with new advancements in orthodontics and love speaking with patients. The goal of our team is to help you feel relaxed while receiving care and ensure you feel comfortable no matter what type of treatment you need.
3. Modern Technology
The top orthodontists use modern technology in their treatments to ensure patients receive comfortable, long lasting care. At Bordentown Braces, some of the advanced equipment we use include the iTero scanner, Propel accelerated orthodontics, and Invisalign in NJ, and surgical orthodontics.
The iTero scanner is a digital scanner which allows the user to make a complete 3D copy of your mouth and jaws. The information is rapidly transmitted to our computers, and Dr. Newman and our staff can then rotate and model the information. The iTero scanner is great because it allows you to see your results before you receive treatment.
Propel accelerated orthodontics creates micro-osteoperforations (MOPs) in the alveolar bone. These MOPs stimulate the bone and actually increase how fast the teeth shift and move into proper alignment.
Invisalign is a popular form of treatment. These are invisible braces, or braces made of clear aligners which move the teeth by applying consistent, gentle pressure.
Surgical orthodontics is a form of treatment which corrects the alignment of the jaws by surgically moving them into the proper alignment. After a lengthy recovery period, the jaws heal into position and are more comfortable for patients. People who receive surgical orthodontics can return to school or work in two weeks. At our office, we are able to fine tune the alignment of the jaws and teeth after the main surgery, correcting any minor problems you are uncomfortable with.
4. A Broad Range of Treatments
Bordentown Braces stands out by offering a broad range of orthodontic treatments. For example, we have multiple types of braces available in NJ, including the ever popular Invisalign.
Some of our other available procedures include:
Surgical orthodontics
Virtual visits
Traditional braces
Invisible braces
Propel accelerated orthodontics
Early treatment
Treatment for adults
Early orthodontic evaluation
We are an office designed to treat all of your orthodontic needs, big and small. Whether you have a major concern such as an overbite or would just like to fix a slight overlap in your teeth, we have care available for you. Plus, before we perform any procedure, we sit down with you and discuss your options, which treatment would benefit you the most, and how long you can expect the process to take.
5. Treatment for the Entire Family
Finally, our team at Bordentown Braces is capable of helping the entire family receive orthodontic care. We have specific types of care designed for children, teenagers, and adults. We can perform early orthodontic evaluations, help you determine the right course of action for your kids, put braces on your teen, and then help you address your narrow upper palate and TMD.
6. Personalized Care
Every patient at Bordentown Braces receives customized treatment. You don't have to worry about your family being just another statistic when you work with us. Instead, every member of your family is treated like a member of our own. We even have convenient office hours so you can schedule appointments around work, school, homework, sports, and other important events.
We believe personalized care is essential when it comes to orthodontics. Every mouth is different, and every patient's smile will have its own unique needs. We want to ensure you remain comfortable while receiving care and feel comfortable telling us if you are in pain or experiencing unusual symptoms.
Our care begins with your initial consultation, where you can tell us all of your concerns and insecurities. We can then help you by choosing care options which suit your budget, lifestyle, and main complaints about your smile.
Visit Bordentown Braces Today
If you need the best orthodontist near you in Central NJ, don't hesitate to contact us today. We offer initial consultations where we evaluate your smile and help you determine what forms of orthodontic treatment would be right for you. Plus, we have great staff, a comfortable office, and many flexible forms of payment.